PDD2003 0~2300rpm Variable Speed Corded Drill
Our Corded Drill can bring you a lot:
Corded Drill is a very common tool. Although we don't use it in our leisure time, it plays a key role when we encounter some tricky scenes. It is a good thing to install or repair some furniture or sockets in the home, decorate holes, or repair and maintain vehicles. For DIY enthusiasts, it is more popular as a prop.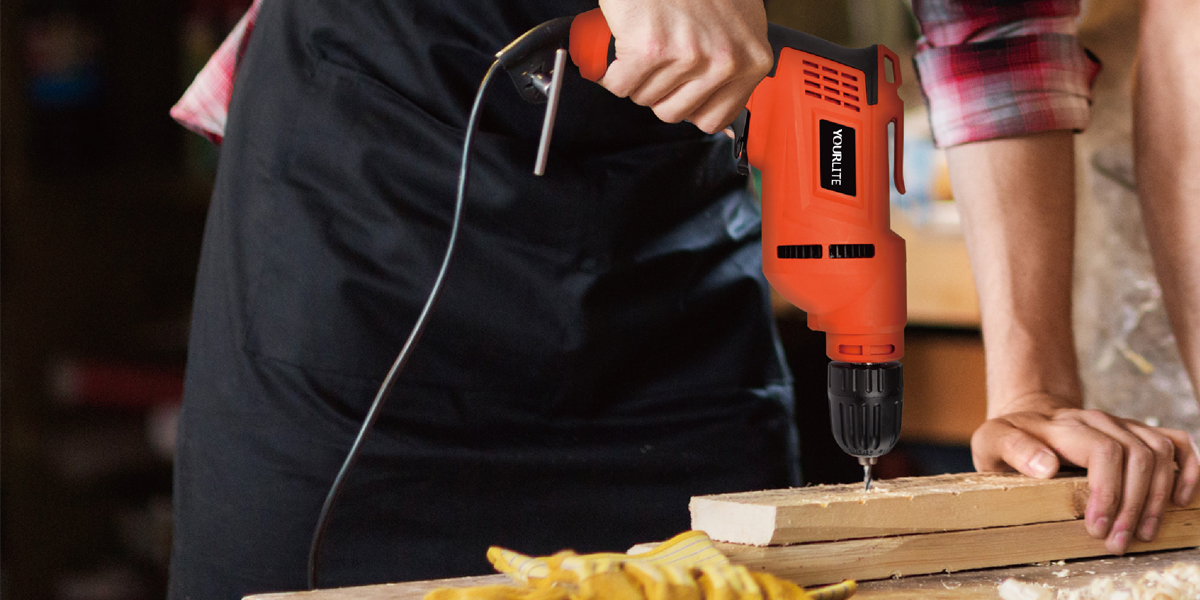 Design to Your Satisfaction: The ergonomic handle provides users with comfort and reduces vibration. The activated LED light illuminates the work area. The spare screwdriver on the impact drill is very convenient.
Variable Speed Control: The variable speed control trigger allows you to decelerate or accelerate. When you want more power, just pull hard and relax in finer work.
Wide Range of Use: Impact drilling can be performed on wood, metal, masonry and concrete walls. Our Corded Drill is a powerful all-round helper to meet your needs, very suitable for professionals and DIY enthusiasts.
Achieve Safe and Precise Operation: The Corded Drill is equipped with 23 different torque settings and 1 special drill mode, it can help you deal with both hard and soft materials.
Lightweight and Compact: The non-slip rubber-covered handle design allows you to easily operate with one hand with excellent controllability and comfort.
It is necessary to have a Corded Drill at home. Whether it is installing furniture, repairing house fences, or doing some small handicrafts, you need a useful household power drill. YOURLITE is committed to recommending the best Power Drill and the competitive price. The Corded Drill PDD2003 is a good choice for you.
---
---
Write your message here and send it to us