PDD2004 Power Tools Drill with 1.8m Plug Cable
YOURLITE Power Tools Drill has many advantages:
Power Tools Drill is a tool commonly used for drilling and screwing in machinery, construction, and decoration industries. It uses electricity as power and only rotates in a circle. It is more suitable for drilling steel, wood and plastic.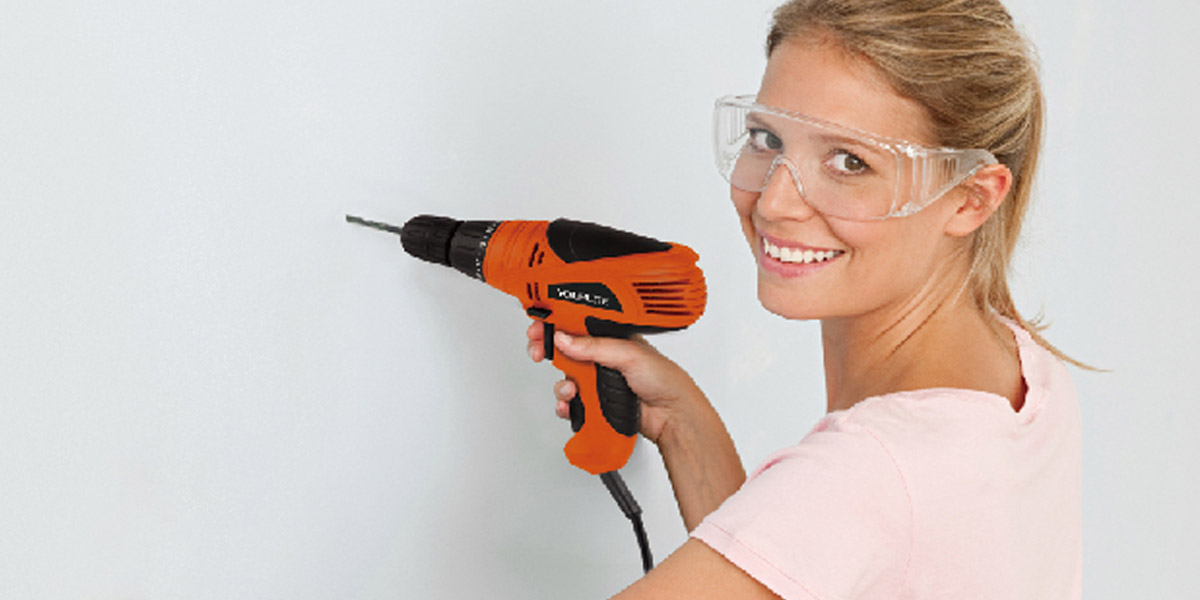 Competent in Various Operations: High-speed transmission of YOURLITE Power Tools Drill delivers 2 speeds for a range of fastening and drilling applications. It also provides precise control for drilling into wood, metal, plastic, and all screwdriving tasks with the 18+1 adjustable torque settings.
Ergonomic Handle Delivers Comfort: Built with a soft grip handle, giving you total control of the tool without heavy fatigue. Compact and lightweight design with superior motor minimizes fatigue in most daily screwing and drilling tasks, the rubber-covered handle provides a comfortable grip for being breezily operated in one hand.
You Need It at All Times: This Power Tools Drill is usefully on many occasions, like household reconstruction, improvements, DIY handcrafts, renovation, garden work or auto repairs. The power drills could be your good partner.
Power Tools Drill needs to be operated in a standardized manner. For example, you need to read the instruction manual of the tool in detail before use and use it according to its specifications; precautions must be taken before use to avoid accidental injury to the operator. In use, it is necessary to standardize the use to avoid erroneous operations; after use, it must be maintained and stored for the next use. Only in this way can the service life of the Cordless Drill be extended and better used by us.
YOURLITE can provide you with the best products, and we believe that our products can meet all your needs. YOURLITE Power Tools Drill is a good choice for you.
---
---
Write your message here and send it to us