GPT1002 Cordless Mini Handheld Electric Chainsaw for Tree Trimming Wood Cutting
| | | | | | |
| --- | --- | --- | --- | --- | --- |
| Item No. | Voltage | Speed (no load) | Chain Speed | No-load Discharge Time | Maximun Screw Diameter (max) |
| GPT1002 | 21V | 2860rpm | 2860r/min | 50min | 88mm |
With GPT1002 Cordless Mini Chainsaw in your hands, you can easily cut through tree limbs, stumps and so on. This essential yard item has a manageable, small size and it's convenient to use.
Highly Efficient Cutting: GPT1002 Cordless Mini Chainsaw's updated pure high-efficiency motor gives it more running time, more torque, and more power, which reduces wear and extends tool life.
One-hand Use: Because of its compact size, pleasant grip, and easy access to all areas, it's very good for women and the elderly, and won't leave them feeling worn out after a long time of use.
Powerful Energy: GPT1002 Cordless Mini Chainsaw can cut 14 sections of 200*200*50 square wood at one time (the specific value varies with the actual size and hardness of the wood).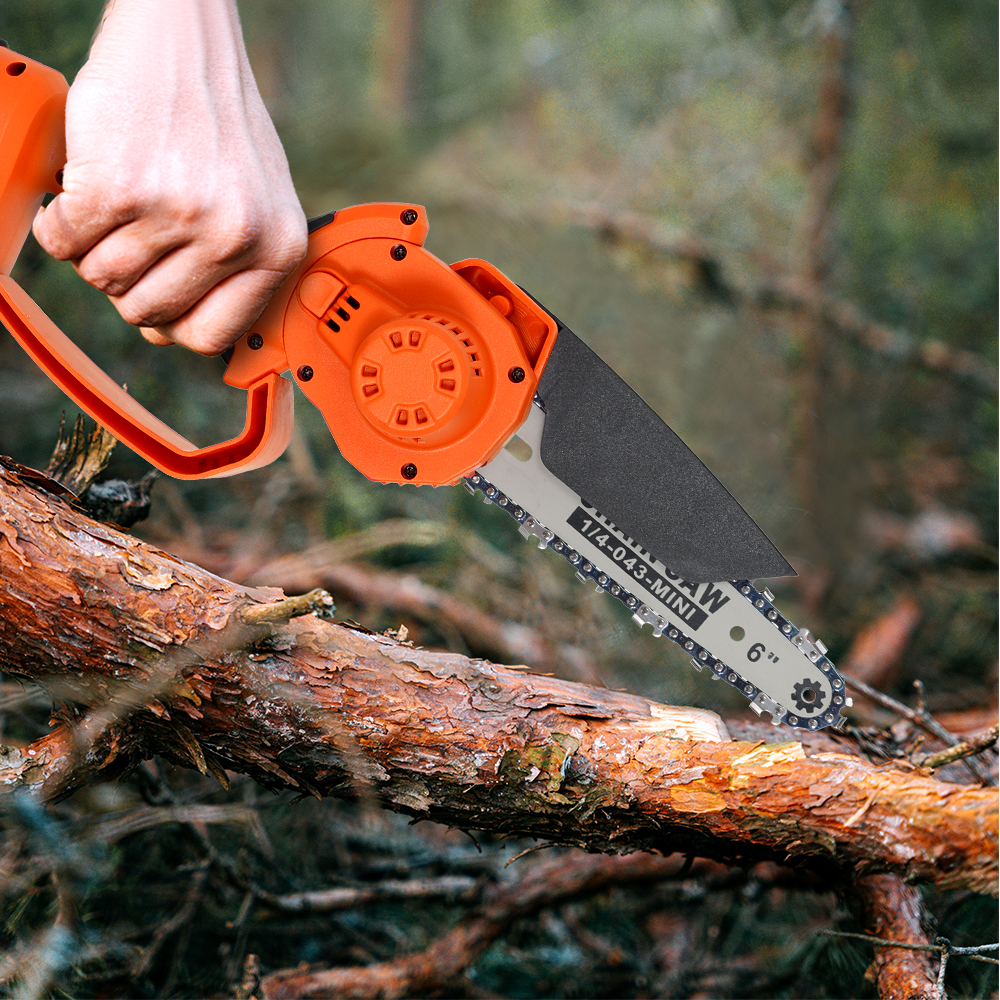 Large Capacity Lithium Battery: The electric cordless chainsaw is portable with low energy consumption. It is a fast and economical way for you to trim branches and make your garden more beautiful. The non-slip handle design is very comfortable to hold.
Full Set of Accessories: GPT1002 Cordless Mini Chainsaw sets include 2 batteries, 1 battery charger, 1 chain, 1 wrench, 1 user manual, 1 goggle, 1 glove, 1 protective cover. The complete accessories are very suitable for outdoor activities. In addition, it also has an LED indicator that can be used to easily complete cutting even in places with insufficient light.
Wide Application: For gardening trimming, bush pruning, minor branch pruning, and woodcutting, a cordless chain saw is ideal. GPT1002 Cordless Mini Chainsaw is commonly utilized in greenhouses, orchards, farms, parks, and gardens.
Easy installation and Operation: The entire chain saw has been installed; all that is left to do is tighten the screw using the included wrench after adjusting the tightness. (The chain doesn't need to be installed individually.) Adjustable angle can adapt to more scene applications.
Safe and Reliable: Three security mechanisms make the tiny chainsaw secure and dependable. 1. The lock switch stops unintentional activation and safeguard your family. 2. Baffles stop the splashing of particles. 3. Equipped goggles to shield the eye from wood chips.
YOULITE can provide you with the best products, and we believe that our products can meet all your needs. YOURLITE GPT1002 Cordless Mini Chainsaw is your ideal choice.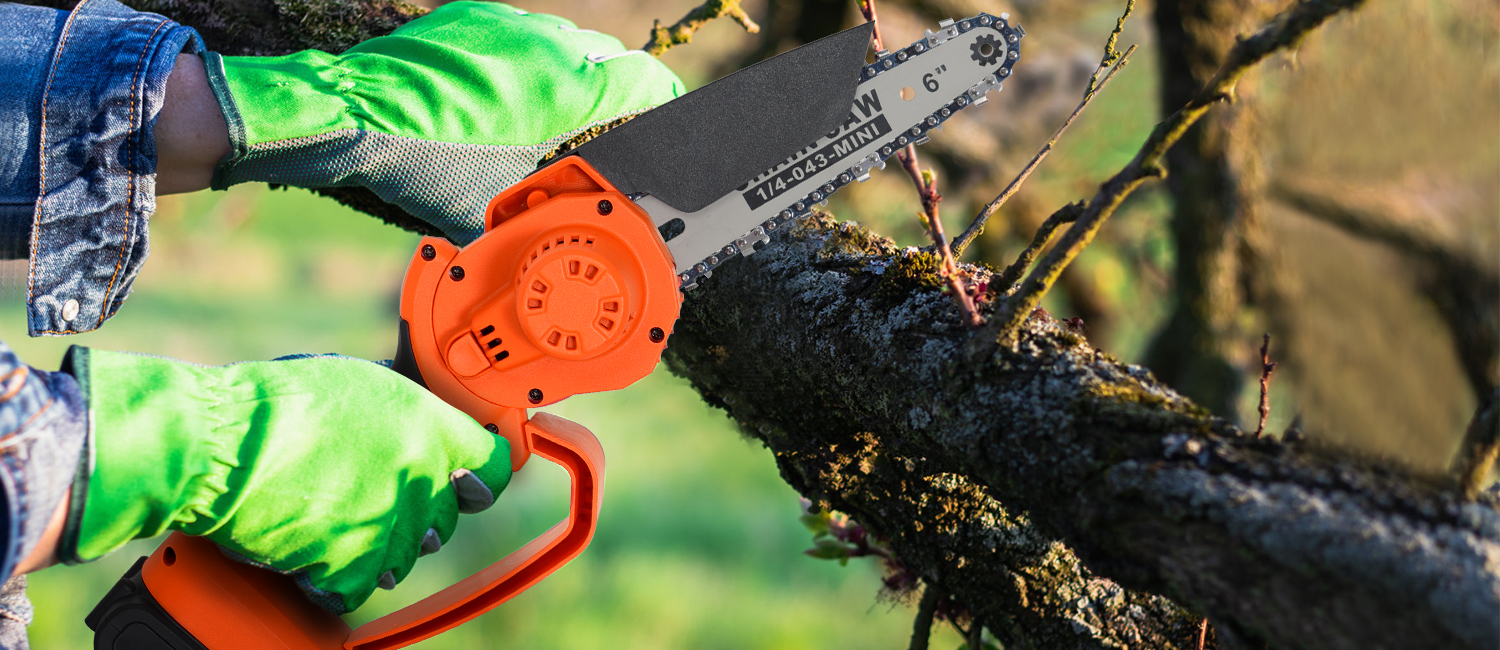 ---
---
Write your message here and send it to us
Products categories