PMT1002 18V Li-lon 2000mAh Cordless Angle Grinder
Our professional-grade Angle Grinder is designed to meet today's tough metalworking challenges. Lightweight, powerful, high-torque, reliable, and easy to handle, enhancing user ease of use and safety.
Powerful Motor: Our Angle Grinder meets most job requirements, such as cutting and grinding metal, stone, wood, plastic, and other material.
Ultra-secure Design: The rotational guard keeps the user out of potential dangers, the slip-resistant handle offers stability, and the power switch with lock-on function provides comfort during long-time uses.
Variable Speed: This Angle Grinder comes with a variable speed function. Use the speed adjustment button on the machine, and you can adjust the speed level to meet the different needs of your work.
Ergonomic Design: The body part is covered with comfortable rubber material with the non-slip pattern, which brings you a better using experience.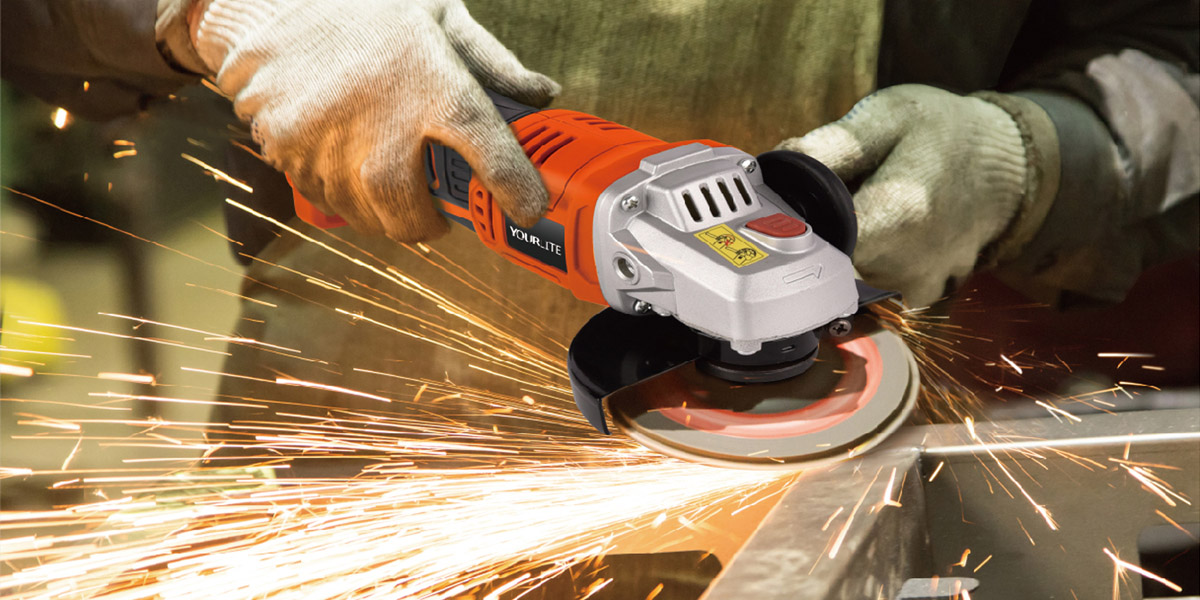 The Angle Grinder is a power tool that we often use in our daily life, but the maintenance of the Angle Grinder is often neglected, so maintenance is also required in the process of use.
1. Always check whether the power cord connection is firm, whether the plug is loose, and whether the switch action is flexible and reliable.
2. Check whether the brushes are worn too short, and replace the brushes in time to prevent excessive sparks or burnt armature due to poor contact with the brushes.
3. Pay attention to check that the inlet and outlet of the tool cannot be blocked, and remove the oil and dust from any part of the tool.
4. Grease should be added in time.
5. Check the mark of the angle grinder.
6. Check the defects of the angle grinder.
7. Check the rotation strength of the angle grinder.
YOURLITE can provide you with the best products, and we believe that our products can meet all your needs. YOURLITE Angle Grinder is worthy of your trust! 
---
---
Write your message here and send it to us
Products categories